The "Tumour targeting & radiotherapies network" of the Cancéropôle Grand-Ouest organizes its twelfth international workshop dedicated to young researchers (PhD Students and Post-Docs) even so experienced researchers are invited to participate, which will take place from the 26th to 29th of September 2018 in Le Bono, West of France.
The 12th international workshop edition entitled "Imaging and therapeutic targeting in cancerology : New advances and trends in preclinical and clinical studies" will focus on state of the art and perspectives in this field, as seen by a multidisciplinary research community composed of biologists, chemists, pharmacists and physicians.
Since several years, many different targeted therapies have been approved for use in cancer treatment like hormone therapies, signal transduction inhibitors, gene expression modulators, apoptosis inducers, angiogenesis inhibitors, immunotherapies. This workshop will focus on delivery molecules as radiolabelled compounds, nanodrugs and antibody drug conjugates. It will explore how to identify the adequate tumour targets in the cell or in the tumour microenvironment, and the potential strategies to reach them. Moreover, we will be interested in follow-up of the targeting by imaging with a special attention to multimodality for imaging and therapy.
Program contents keynote presentations of internationally recognized researchers :
– Patrick Couvreur, Institut Galien, Paris Saclay University, Chatenay Malabry, France
– Alexander Satz, Roche, Switzerland
– Nathalie Labarrière, Nantes Angers Cancer and Immunology Research Center, Nantes, France
– Stefania Galdiero, Department of Pharmacy, University of Naples "Federico II", Italy
– Patrick Chames, Cancer Research Center of Marseille, Marseille, France
– Rafael T.M. de Rosales, Division of Imaging Sciences and Biomedical Engineering, King's College London, St. Thomas' Hospital, London, United-Kingdom.
Awards :
30 travel grant awards are available for the young researchers (PhD students and Post-Doctoral scientists) selected for an oral communication. Each award consists of complimentary registration to the workshop, accommodation expenses, and up to 250€ contribution to travel expenses. Candidates must submit an abstract and must be selected as speaker in one of the scientific sessions to benefit from these awards. Selected candidates will be notified by June 25th 2018.
Location :
This event will take place in the "Manoir de Kerdréan" in Le Bono, in the Gulf of Morbihan, at about two hours from Nantes in West of France.
Abstract submission :
Young researchers are asked to submit an abstract presenting their current research projects and results for one of the three scientific sessions of the workshop. Abstract must be in English and contain a maximum of 300 words. A model is available on the website. Abstracts will be selected on scientific quality and pertinence. Abstracts not relevant to this workshop will be rejected. The organizing committee will review all submitted abstracts and will determine which abstracts will be presented orally. Due to the limitation of the number of attendees, early registration and abstract submission are strongly advised.
Please, submit your abstract before June 15th, 2018.
Registration :
Deadline for registration is June 15th, 2018.
Student/Post-Doc selected for oral presentation : Free.
Other attendees : 450 €
Registration includes : Full accommodation/meals from Sept 26th dinner until Sept 29th lunch.
Due to the limited number of attendees, an early registration is strongly advised.
Le Bono - France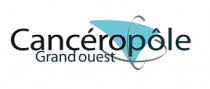 TAX2 peptide: from discovery to clinical development.
Le réseau thématique de recherche Biotechnocentre dynamise la recherche en région Centre-Val de Loire en promouvant des interactions entre les organismes publics et les entreprises privées qui travaillent dans les domaines des "Sciences de la Vie et de la Santé".