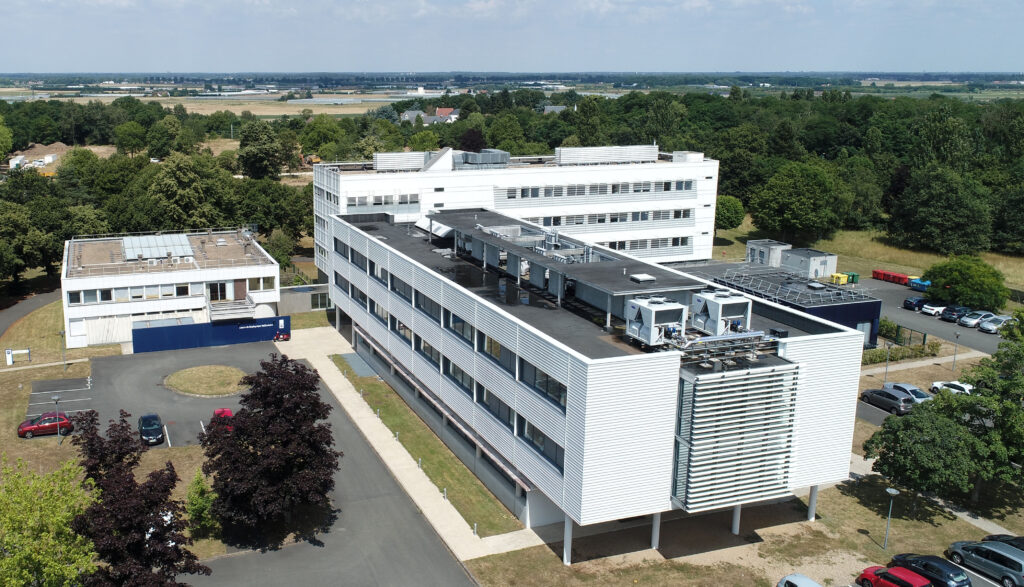 CBM teams work in 6 300 m² of modern and functional laboratory and office space, located on the CNRS Orléans Campus.
Facts and figures
The Center for Molecular Biophysics (CBM) is a research unit of the French National Center for Scientific Research (CNRS), affiliated with the University of Orléans.
Direction
Since January 2012, CBM is headed by Dr Eva JAKAB TOTH. She is assisted by a Deputy Scientific Director, Dr Marc BOUDVILLAIN and an Administrative Director, Thierry ARTUSO.
Research support
The administrative and technical services have an important role within the laboratory. They are in charge of the administrative and financial tasks and maintain the information system and core infrastructures. They also provide expertise in safety and risk prevention.
Practical links
Find here the postal address of CBM and access maps.