TAX2 peptide: from discovery to clinical development.
27 September 2019, 11h00
12h00
Salle de conférence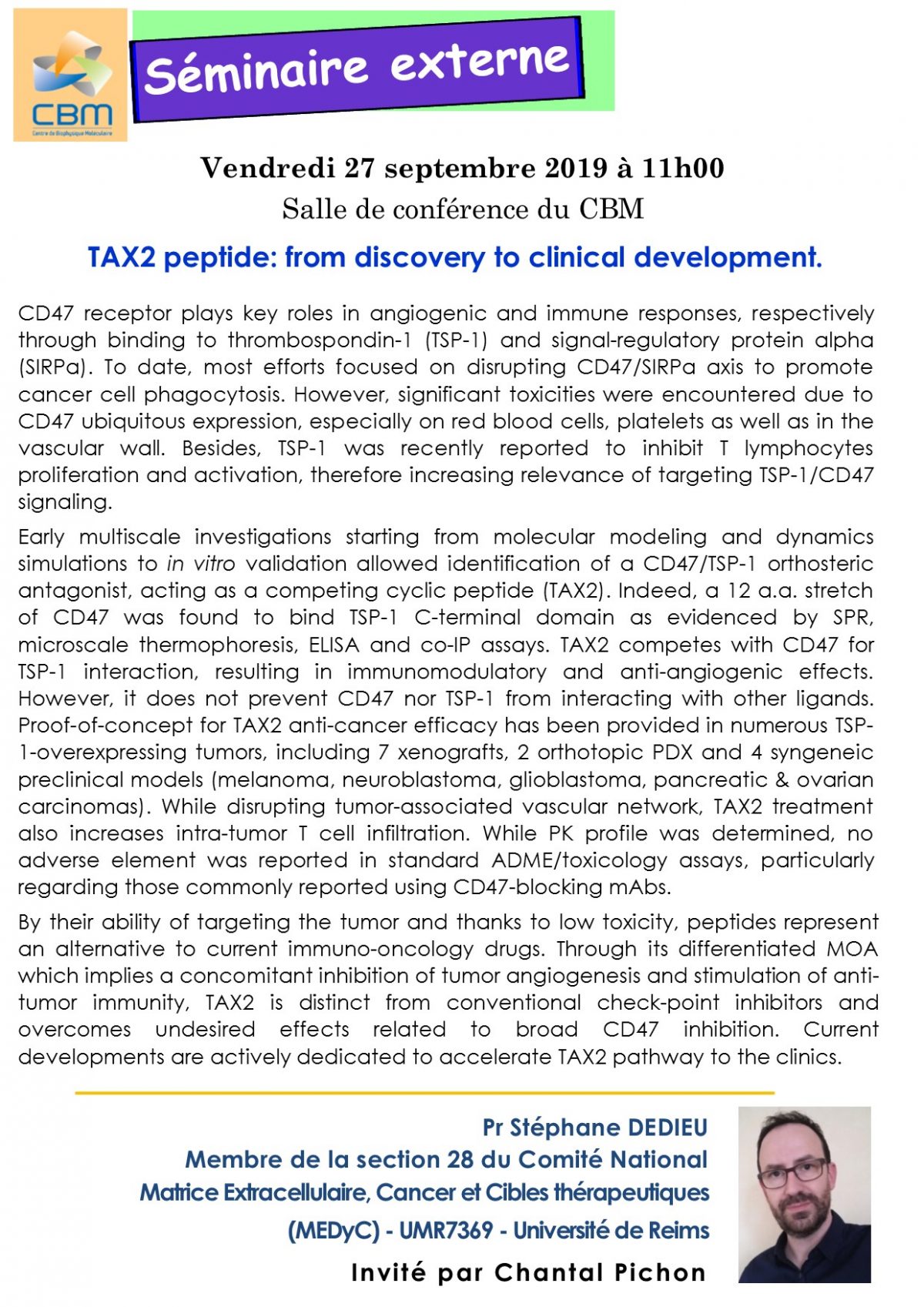 "Imaging of diagnostic and therapeutic biomarkers in Oncology" Workshop.
The thematic research network Biotechnocentre boosts research in the Center-Val de Loire region by promoting interactions between public bodies and private companies working in the fields of "Life Sciences and Health".